Lochard EnErgy WArrnamBool Women's CLASSIC 2022 Route
TECHNICAL GUIDE COMING SOON!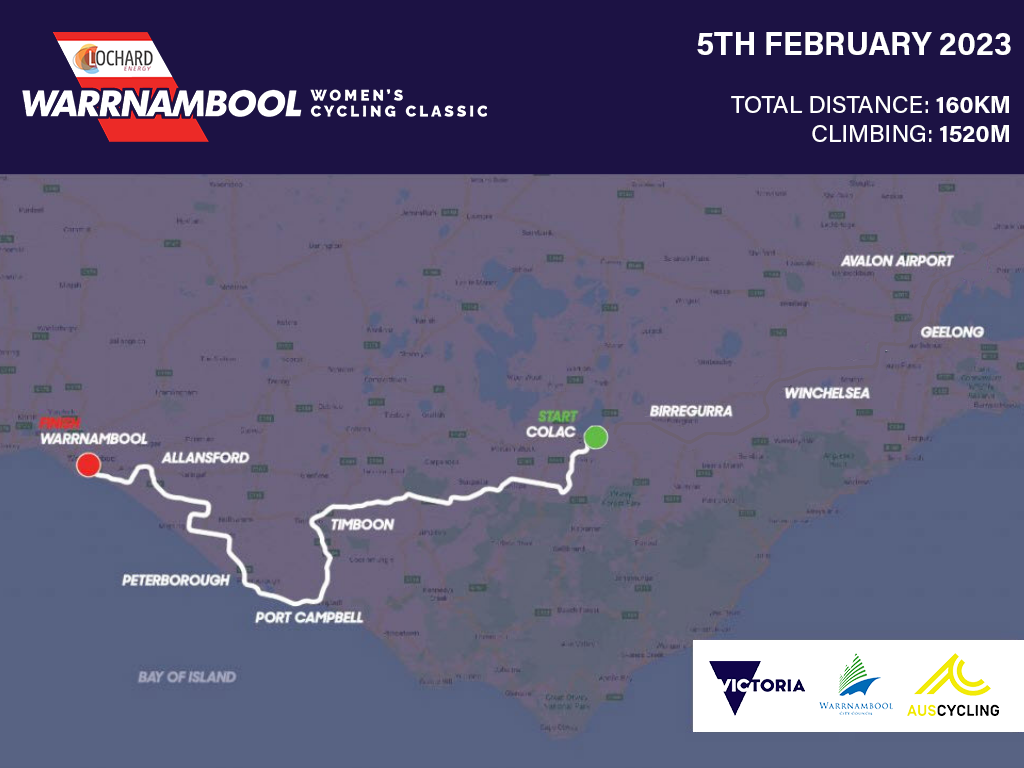 Race Start: Colac
Race Finish: Raglan Pde, Warrnambool
The Melbourne to Warrnambool had a prize for the top-finishing female rider, but the women raced among the men, a race within a race. From 2022, we're proud to introduce the inaugural Lochard Energy Warrnambool Women's Classic, which will be raced over a tough 160 kilometre course from Colac to Warrnambool. 
The race will be the longest one-day road race for women in the world over the calendar year and be run as part of the National Road Series, the premier domestic road cycling competition.